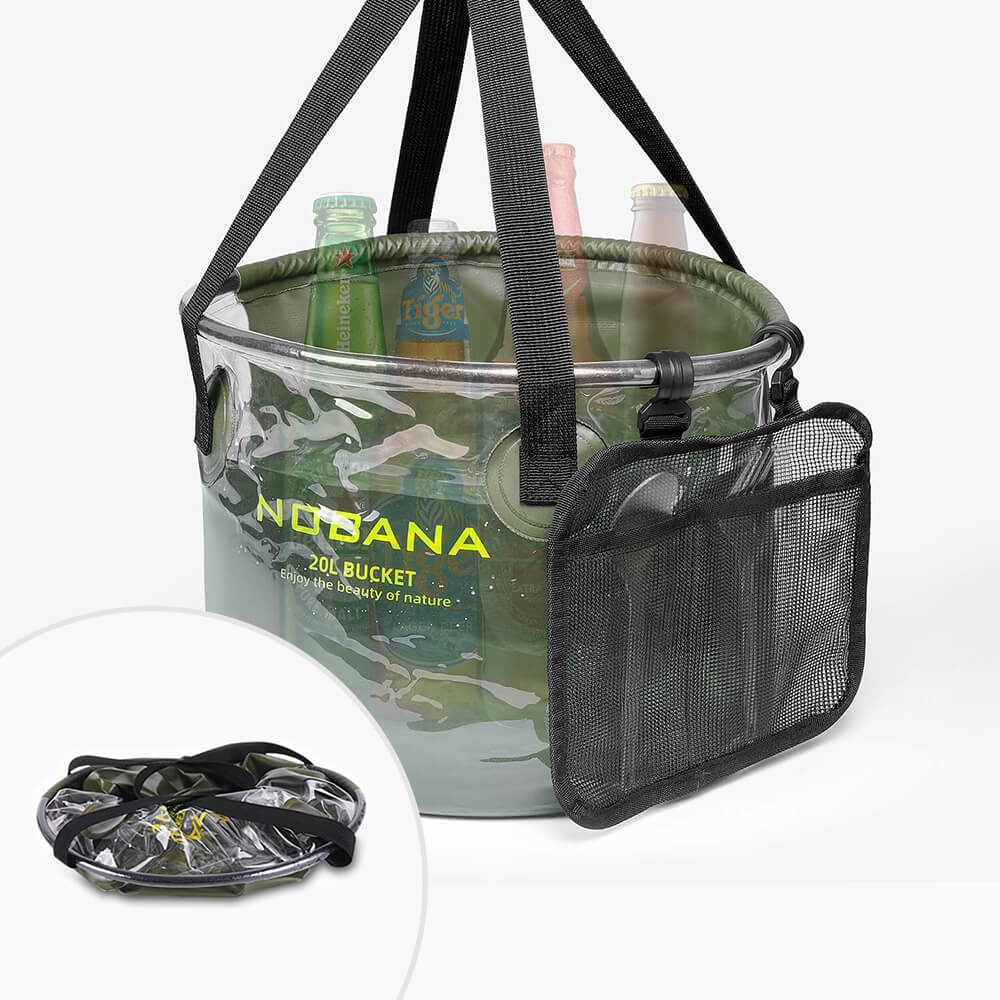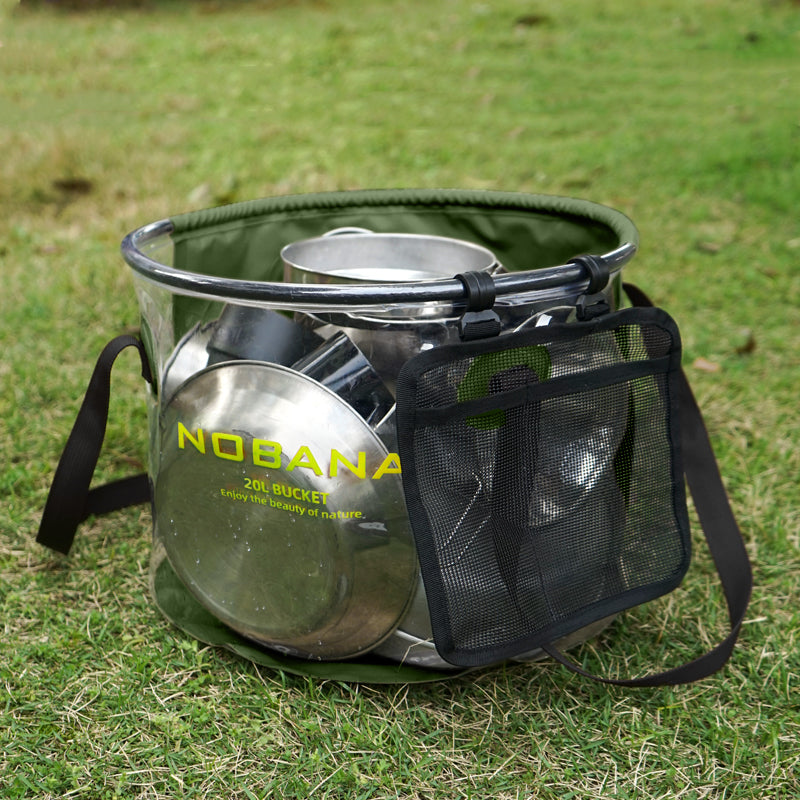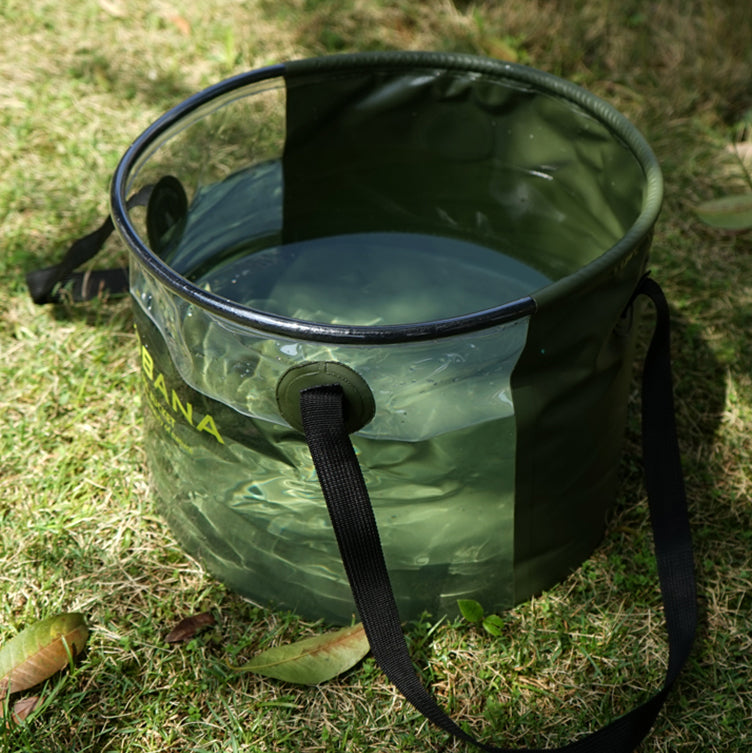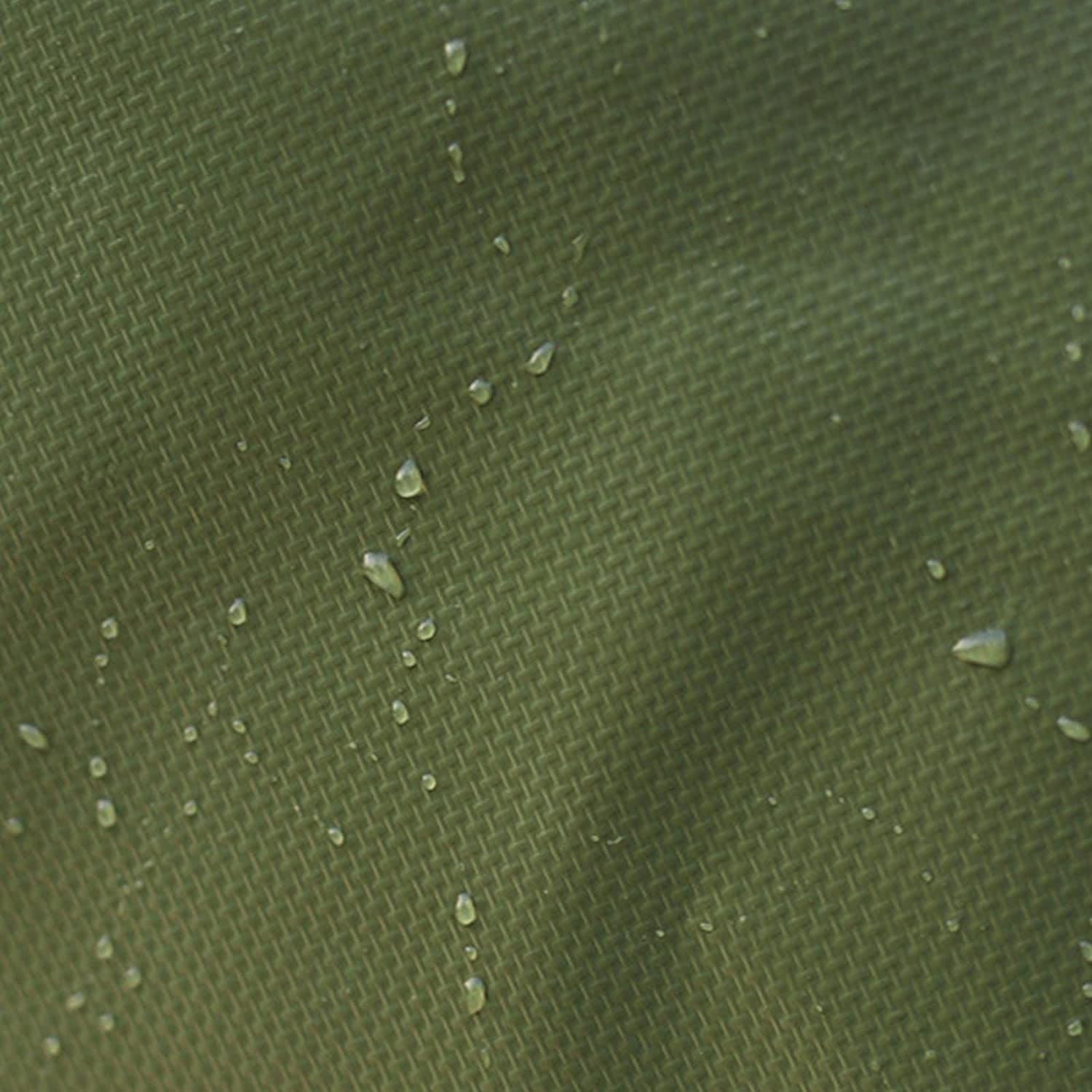 Kilos Nobana Collapsible Water Bucket
Collapsible for Easy Carriage
Removable Clip-On Storage Bag
Exceptionally Strong Material
Strong Reinforced Handles
Freestanding Design
"Holds water well, sturdy and easy to carry."- Nick C. US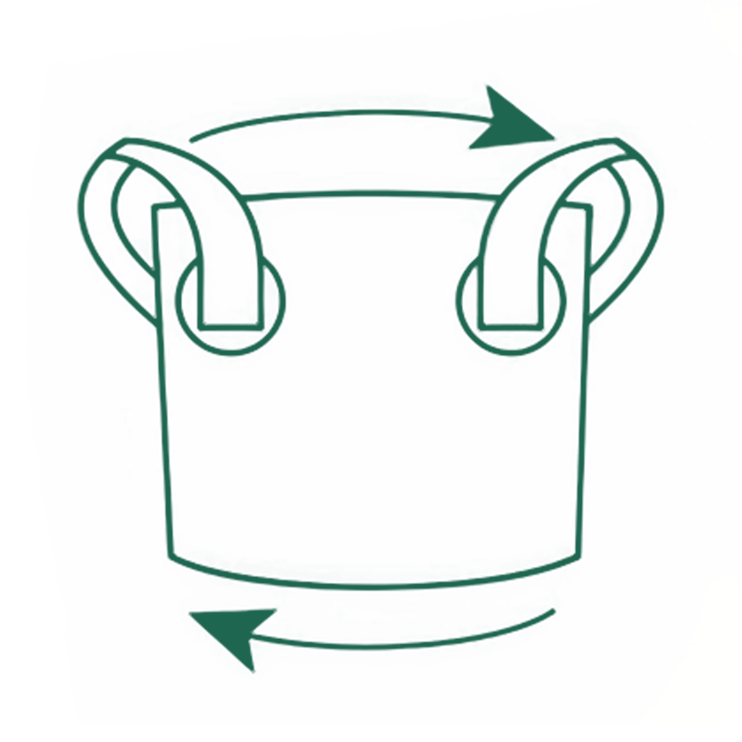 Twist the bucket to slim it down.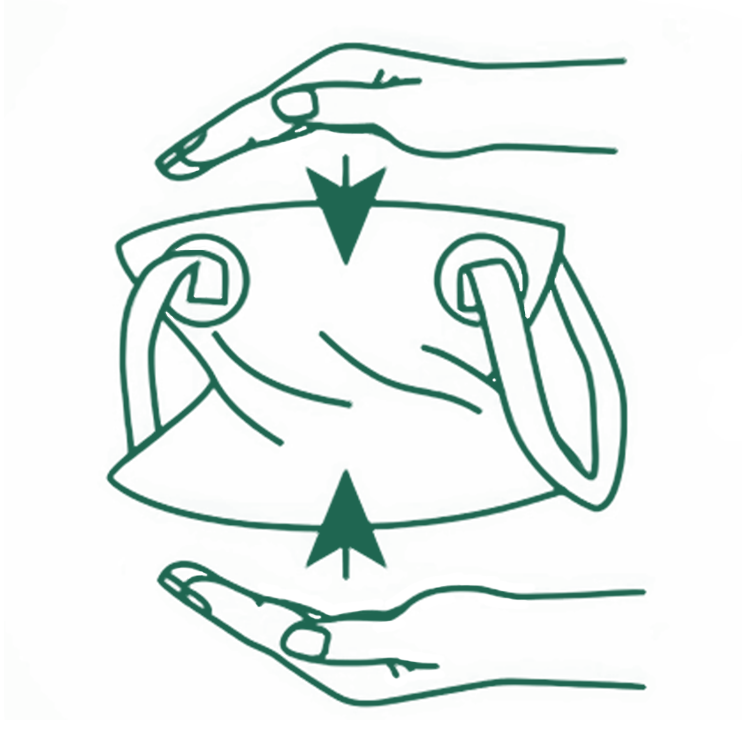 Compress it so it can fit in a tight space.

Carry this collapsible water bucket to your trip.
Packable and Portable for Camping Convenience
Handy for all sorts of tasks at the campsite.
The collapsible water bucket is perfect to carry around water from the river, or as a camping container for your food or drinks. You can also use the clip-on mesh bag to store small items.
"It holds water like a champ and seems very durable." - Joe C. AU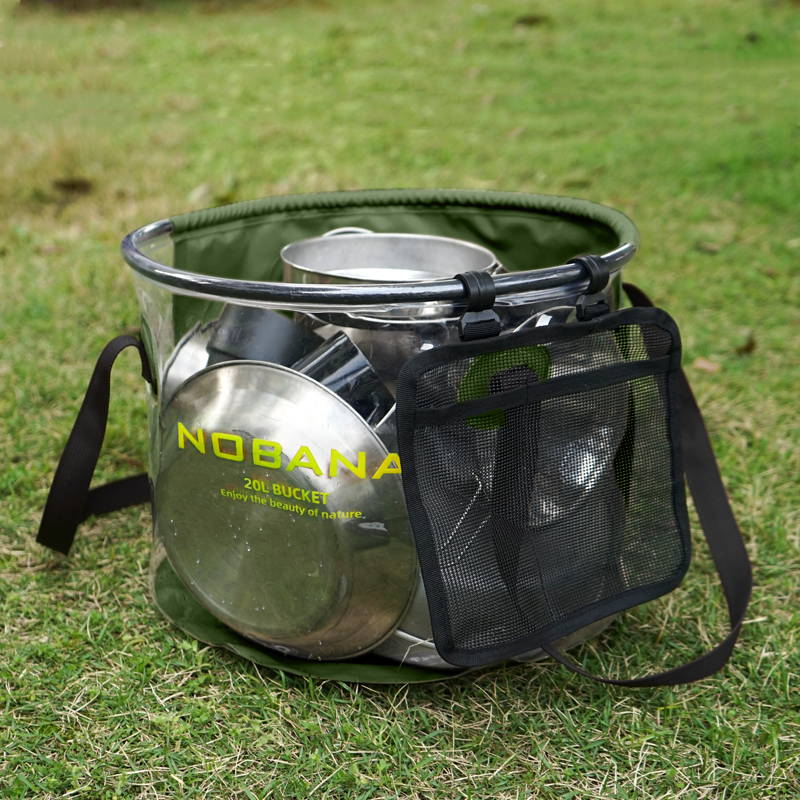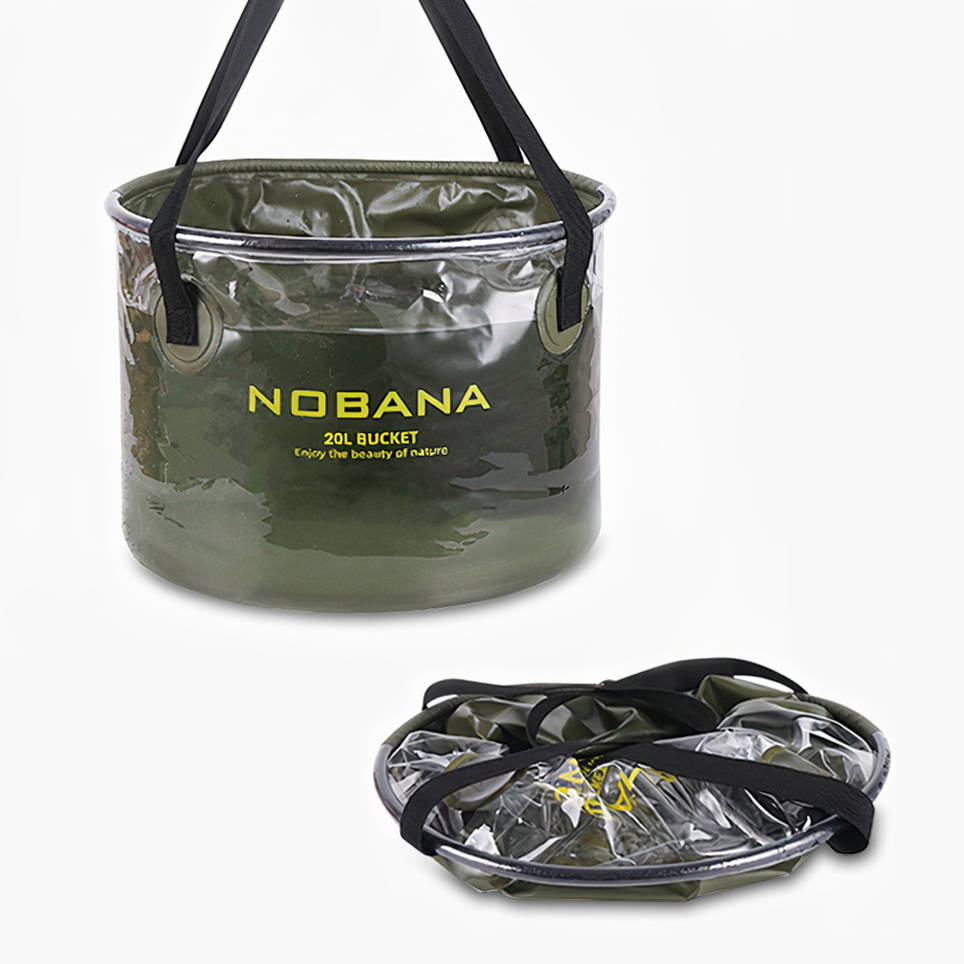 Collapsible to only a few inches for easy storage.
It's the perfect container you could use when you're away from home. It packs down small and fits in tight places, making it very easy to travel with.
"It's lightweight and packed small, but it also holds well." - Matt G. US
Holds strong with no worries of water leakage.
Don't be fooled by the lightweight and portable design. The Collapsible Bucket is capable of holding 20L water. It does everything from carrying tools to transporting water.
"The bucket is sturdy and stands up firm when filled with water." - Nina W. UK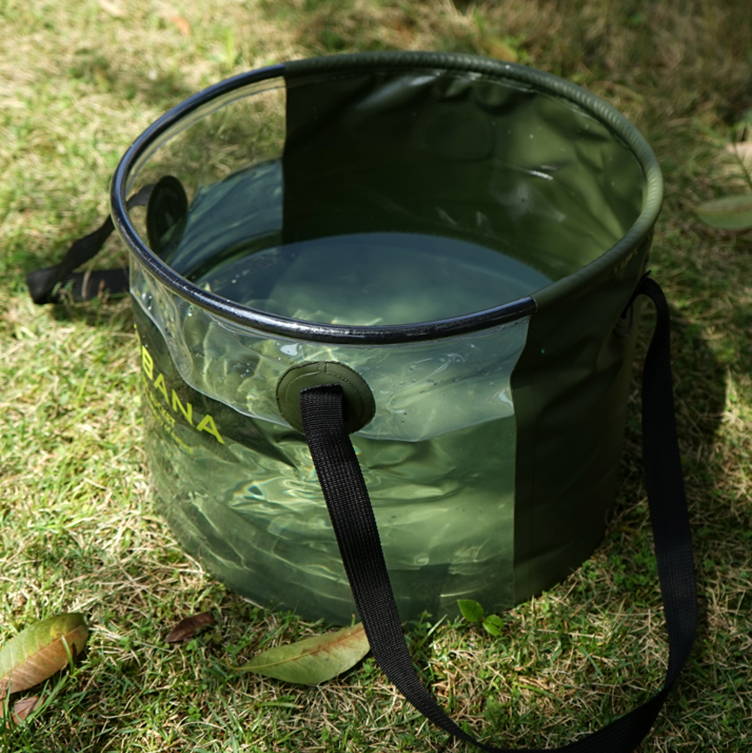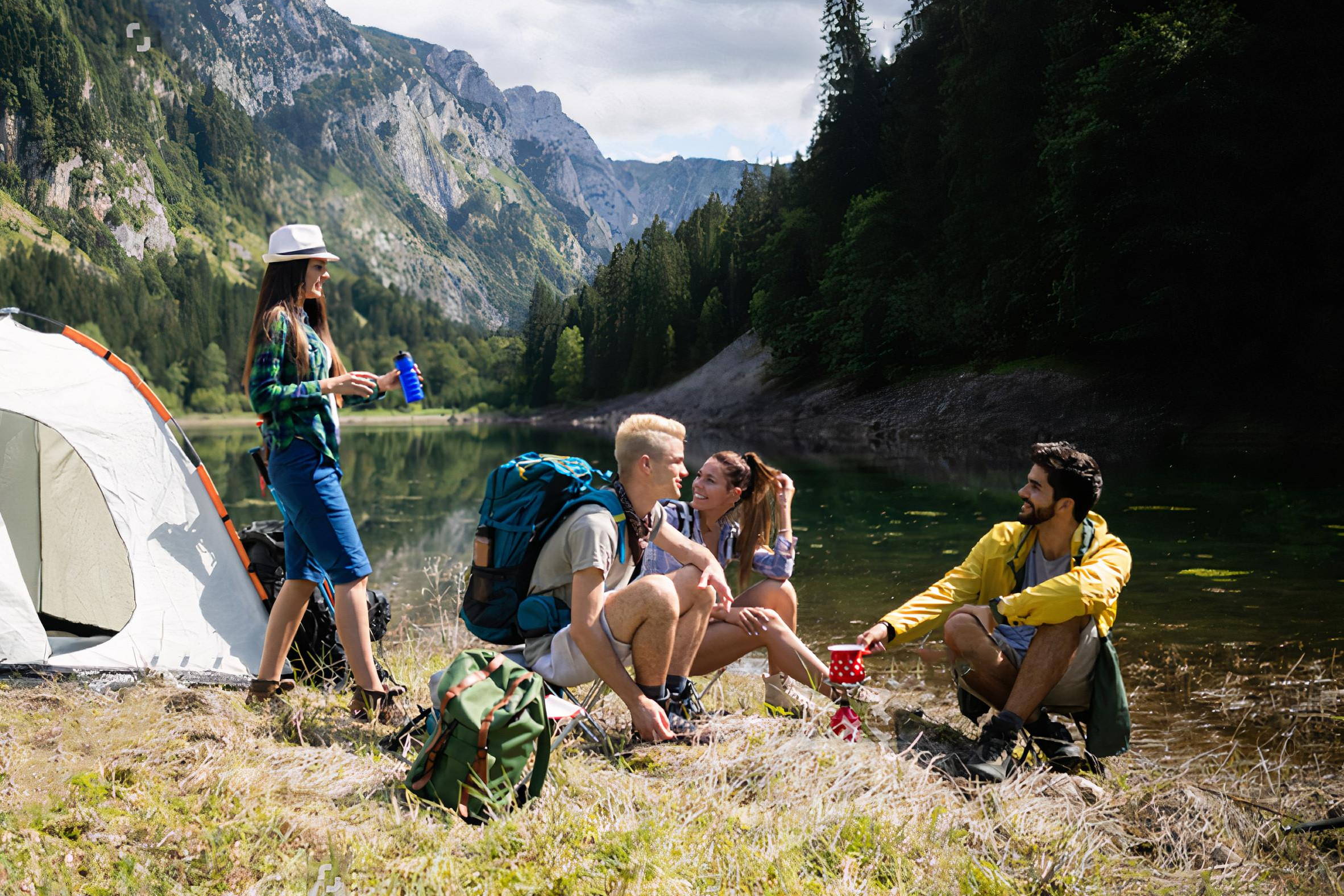 What Makes KILOS GEAR Different
What Makes
KILOS GEAR Different
| | |
| --- | --- |
| | |
| | We source only the best components and materials, and partner with experienced manufacturers to deliver the highest quality products. |
| | All of our highly functional gear is easy to pack or fold. By taking less space, you'll travel easier than ever. |
| | With reliable gear that is lighter, compact, and multifunctional, you can focus on enjoying the great outdoors no matter where you go. |
Capacity: 20L
Dimensions: 12.2 x 9.1 " / 31 x 23 cm
Packed Dimensions: 12.2 x 0.8 " / 31 x 2 cm
Weight: 0.65 lbs / 297 g
Material: 500D PVC + Nylon
Frequently Asked Questions
Will the bucket stand up right when there's no water in it?
The bucket is freestanding with or without water. Although it's collapsible, it has the ability to hold water without spilling out.
Can this handle warm or boiling water?
Unfortunately, boiling water could damage the bucket. We recommend you to use the bucket with cold or warm water, under 79°C (174°F).
Does it pour well or make a mess?
This bucket pours just like a hard-sided bucket without a spout. It could get a bit messy if you're trying to pour into a container with a smaller opening. We recommend you use a scoop or pouring cup.
Can I use this for drinking water?
This material of the bucket is NOT food-grade so it's not ideal for holding drinking water.
We strongly recommend you check out a food-grade water container if you're looking to store and hold drinking water.
How long does it take to get my order During Covid-19?
Due to the impact of Covid-19, the current delivery times around the world are somehow affected. According to our shipping suppliers, below is the estimated time each country takes to deliver during this period.
NORTH AMERICA:
United States: 6-10 business days (Expedited Shipping: 4-7 Business Days)
Canada: 10-20 business days
OCEANIA:
Australia: 5-8 business days
New Zealand: 6-9 business days
EUROPE:
United Kingdom: 7-10 business days (Expedited Shipping: 4-7 Business Days)
Spain, Germany, Italy, France, Netherlands, Austria, Belgium, Switzerland, Hungary, Czech Republic, Denmark, Hungary, Poland, Slovakia, Sweden: 5-10 business days
Estonia, Finland, Greece, Ireland, Latvia, Lithuania, Luxembourg, Norway, Portugal, Romania, Slovenia, Croatia, Bulgaria, Malta: 8~15 business days
ASIA:
Singapore, Malaysia: 3~6 business days
Japan, Thailand, Vietnam, Philippines: 5~8 business days
Hongkong, Taiwan: 3~4 business days
For the rest regions of the world, the local delivery is currently very unstable due to the outbreak. We are still coordinating with the shipping suppliers. And we will update here as soon as we have any information.
What is the KILOS GEAR return policy?
If for any reason you are dissatisfied with your product, you can return it for a full refund within 30 days following your delivery.
To be eligible for a return, your products must be clean and undamaged.